B-E Controls is a team, a family, and a collaborative enterprise of building envelope service professionals committed to going the extra mile with each customer. Serving every aspect of your building maintenance needs, inside & out, using advanced technology to keep your facility up to code. Each of our facility management services are a cost-effective solution, designed to generate the maximum return on investment for our customers.
Interior & Exterior
Exterior Walls

Foundations & Footings

Landscaping & Grounds

Interior / Exterior Painting

Window Treatments & Decor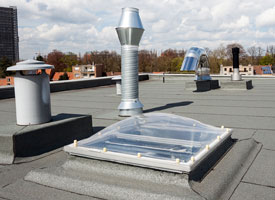 NEEMS Roof Warranty Program
A non-destructive method using a Nuclear Moisture Scan to see inside your roofing system. Your maintenance program is then customized to meet your needs for future planning and budget.